Smile! You are in great hands...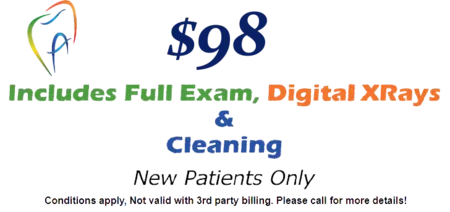 Click here to Print Special Offers
Dear Valued Patient,
To protect the health and safety of our patients and our team members, you'd appreciate knowing that we have installed Hospital Grade Hepa 13 air filters, UV unit with photocatalytic converter which provides continuous air and surface pathogen reduction by creating hydrogen peroxide molecules that neutralizes molds, viruses, bacteria at the cellular level. In the current times of working with infectious disease, all our patients receive a preprocedural mouth rinse powered by molecular iodine. This steps adds an extra layer of safety for our team and our patients.
Welcome to Accurate Family Dental ! Located in Turlock, California.
Our Dental Office Philosophy.
At our practice, we take Pride in being a State of Art, Family oriented practice, personalizing oral dental care and focusing on preventative care for your family with recommendations based on honest, experienced and sound professional judgement. We believe that what sets us apart is our knowledgeable and personalized service whilst maintaining affordability.
Our comprehensive examination process, coupled with our state of art diagnosis, allows us to identify Bite, Joint [TMJ], teeth and gum disease, that's when it is easiest to treat. We will also focus on other key relationships to oral health such as breathing, sleep disorders, gastric reflux, diabetes and nutrition. Our unique integrative assessment process facilitates creating an individual plan for your long-term health. These are reasons that our office has a reputation for resolving the difficult dental challenges.
Simplify, Simplify, Simplify. That true!! We believe in simplifying explanation for your prescribed dental care into simple steps providing you with reassuring care. Our practice philosophy remains centered on conservative and comprehensive dentistry that utilizes modern technology and techniques. We will always treat our patients like our own family as we strive to develop long-lasting, trusting relationships with all our patients. We will always make room for your friends and family and offer you prompt appointments that respect your time. Your Referrals are Welcome and Appreciated.
As a healthcare provider, I take pride in my personal integrity and my dental care decisions begin and end with the patient in mind.
Dr Prashant S Parmar.

Great benefits for our Guests:
Our goal is to provide you dental care with ethical integrity, observing the WIDIOM Rule [ Would I Do It On Me?].
We will provide thorough examination which leads to Accurate Diagnosis and Correct Treatment.
We will present your dental treatment plan and alternatives in a way that you can easily understand.
Our Experienced Team will keep you well-informed about your Dental Insurance and help you get the best possible use of your dental benefits.
Payment Plans with 0% Financing and "Discount Dental Plan" for Uninsured patients are available.
To schedule an Appointment for you and your family, We cordially invite you to Call Us Today
(209) 668 4040 Accurate Family Dental. 2840 Geer Rd, Turlock CA-95382
Contact Us Today To Book Your Appointment!


Your kind reviews help us help others.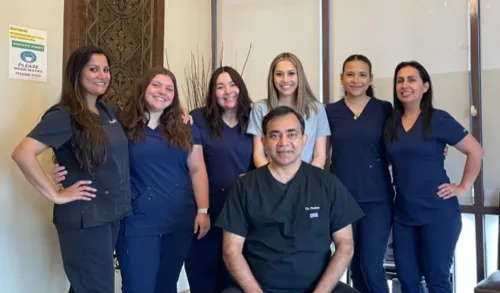 Proudly serving: Turlock , Modesto , Patterson , Ceres , Hughson , Denair , Livingston , Oakdale , Sonora